Assessing the Market for Your New Business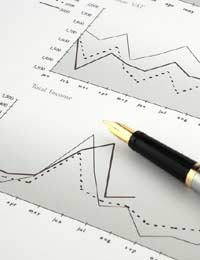 Identify the Market
There is little point launching a company unless you feel pretty sure that there is market for it. Market research at this stage is paramount, because you only get one chance to make a first impression and you need to make sure the impression, and decision to launch, is the right one. If you are marketing products to a disinterested audience, you'll quickly lose your investment and your business will fail.
Research the Market
Depending on whether you are planning to operate a corporate or private events company, there are several avenues open to you for market research. If you plan to be a wedding organiser for example, try a short survey aimed at venues and caterers or suppliers to see if there is a need for the service you are planning to offer. Perhaps check with companies that make wedding cakes or those that supply wedding cars and see if they reckon there's a need.
If your goal is more heading in the corporate direction, this can be a bit tougher to check out. It's hard to go to your suppliers for this because the likelihood is that if there is a market for what they do, they would prefer to deal directly with the clients themselves – you represent competition to them!
A good way to scrutinize the market is through business events. Trade shows are always a good place to look for ideas and to do a little digging. Talk to companies that offer the same services you plan to and try to get some background.
Also read the trade press. There are many publications that deal with the events industry – some are more generic, others deal with specific fields, for example conference bookers – but all will help you build up a picture of what is out there and what is viable.
A good rule of thumb is this. If the product or service you are planning to offer does not exist already, there's a good reason for it. Either you have hit on something completely unique and amazing, or (and this is more likely, unfortunately!) you have chosen something that does not work. Do your homework, find out the facts.
Business Events and Networking
Your local area will offer a number of business events and these are always worth attending to get a feel for the market. Talk to other business owners, see if what you offer might be of interest to them. They will often have good knowledge of the local competition too, so this can help when assessing whether you are going to have a hard corner to fight in terms of opposition.
Market Research
It's hard to do this without dedicated calls to enquire about services but if you have the time or resources, calling your target market to check and see if they might be interested in your product might be worthwhile. Unfortunately companies tend to be protective about putting calls through and your best recourse is usually going to be to identify whether there is a suitable market for you by looking at the competition.
You might also like...