Business Premises Or Working From Home?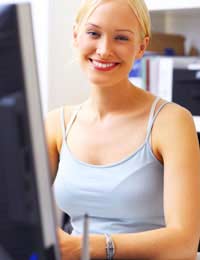 Deciding where to base yourself in the early stages of a business can make a big difference to the way it develops.
Many small businesses start up at home, and it can make good sense. It helps keep the costs down, and it means you don't get pulled into a contract which could trap you with high overheads for a fixed period. If it's just you, then working from home can be a great idea. But there are drawbacks too. Working from home means it's often hard to 'switch off' at the end of the day or over the weekend, and it can affect other members of the household who might feel resentful that their home space has been invaded by your work. Think carefully before making the choice to ensure you choose the right option
What are Your Requirements?
Firstly have a look at what you need operationally. If you're simply a sole trader who is orchestrating a number of suppliers to work at your events, the chances are that working from home could suit you very well. You will need a computer, a phone line, internet access and space to work and think away from the busy parts of the home.
But if you perhaps are planning to operate a catering business, working from home, unless you have a vast property with plenty of storage facilities, is going to be much harder! Think realistically about where you might be in six months or a year with the business, because getting installed and then moving can have a major effect on the business too. It's upheaval you can well do without.
Location, Location, Location
Think about where you are going to be located and identify if this is going to be the most suitable place to run your business from. It might seem like a nice idea if you live in a lovely country property to work from home and have the team come to you, for example, but is it practical for them to travel? If you have meetings or events coming up is it accessible? Passing trade is not a consideration for events companies particularly but you might have suppliers you need to see quickly and frequently. How easy is it for them to get to you? You need to make sure that things can run as easily and hassle-free as possible.
Business Premises
Before deciding on your premises, work out if the location is right, and of course go through your financial forecasting carefully. Decide whether you will rent or buy your premises and check leases and contracts carefully.
Make sure that any time constraints on the lease can be dealt with, whether it's the expiry time you're worried about or the length. Make sure the premises offer what you need in terms of size, and that it fulfils any health and safety requirements. Particularly look at storage areas if you are planning to hold stock of perhaps props or catering equipment for example.
Working From Home
Firstly it's a very good idea to have a separate working area from that of the main traffic area of the home. It's impossible trying to work if there are partners or children bustling in and out, and not professional on the other end of the phone!
Think about the legal and financial issues. If it's just you at home then that's one thing, but if you have staff coming in, you will need a health and safety assessment. You might need also, depending on what you want to do with your business and your property – for example store things in an outhouse – to get planning permission or apply for change of usage.
Think also about the financial implications. Working from home can have an impact on your mortgage or tax situation for example. Talk to your accountant about this.
You might also like...