Riding a Recession in the Events Industry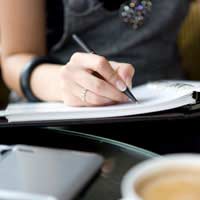 If you're planning on running the kind of company that offers corporate events, you should always be alert to the possibility of recession and plan ahead. It's the same for all business, but one thing you'll learn when working in the events industry, is that when there's economic unrest, it's generally the first corporate budget to be slashed. The events industry really suffers in a recession.
How will it affect you?
When things are going wrong within a company, when staff are being laid off, offices closing and so on, one thing you can be sure of is that there's going to be very little requirement for the staff Christmas or Summer party, or a day of hospitality for the team, for example. This means that enquiries and new business will really suffer.
Will there still be business?
With events, you'll find that the annual events such as conferences may still go ahead, but budgets will be much lower and you will struggle to generate any new business. Hospitality is often the hardest hit – not just because businesses are struggling to find the budget to engage in fun days out, but often because they just can't be seen to be doing it. The events industry is a tough sector to be in during hard economic times, and certainly not a great business to launch when it's hard going either! You will also find your competitors slashing their prices, particularly larger companies which have economy of scale, and this can be very hard to compete against.
What can you do?
For all businesses, the first thing to do is look at reducing your overheads. Do a fierce cost cutting exercise throughout the business and you'll be amazed at how much you can save on a month by month basis. Look at your base costs such as rent, phone bills etc and see if you can negotiate or change suppliers. Look at your staffing – do you need all these people? It sounds brutal but you can't afford to carry people who are surplus to requirements.
Just as your clients will be haggling with you, make sure you haggle yourself. If your budgets have dropped, pass that reduction down the line, request better rates from the venues and suppliers involved. You still reduce your margin, naturally, but by a lesser amount if the cost slashing is carried throughout the chain.
Focus on sales and marketing
Sounds daft, but when times are hard, the most important thing you need to concentrate on is your sales and marketing. During your cost cutting, try your hardest not to cut back on marketing costs if possible, such as website optimisation or regular advertising. Whatever else, you still need to be in the game and pulling out your advertising will mean that fewer potential clients can find you. If it's quiet in the office, get on the phones!
After the recession
Be wary of thinking it's all over the minute you get a positive upturn. With every recession there are always 'aftershocks'. So don't imagine you have a consistent return to previous form and watch out for a few more bumps in the journey!
You might also like...