Equal Opportunities Policy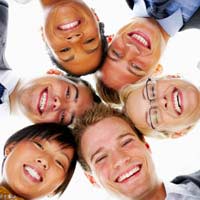 From employment law to trading standards there are many criteria a business has to fulfil to operate legally and responsibly. For the events business issues like Health & Safety and Public Liability insurance are very important but also important are the guidelines on how you handle your staff. One of the things your business will definitely need is an Equal Opportunities Policy.
What is an Equal Opportunities Policy?
Every business should have an equal opportunities policy which states that there is no discrimination when it comes to the hiring or management of staff, or behaviour within the workplace. This is something that the directors or owners should draw up and it should be available in the office, and should be a statement outlining the company's attitudes towards Equal Opportunities and how you intend to implement and apply them.
It covers not just racial discrimination but also the rights for equal pay, sex discrimination and disability discrimination, and covers issues like harassment or bullying in the workplace. Basically it underlines the fact that everyone working in the business is entitled to equal opportunities and fair treatment.
What Does it Do?
It shows that as a company you are acting responsibly to protect the staff, not just from discrimination when it comes to hiring, for instance, but also in the work place, perhaps within the business itself. It promotes good working relations and can stop racial or discriminatory behaviour. It also means that should there be an issue you have clearly stated that this is not acceptable and have recourse for action.
What Does it Need to Cover?
The Equal Opportunities policy is a statement of the company's aims and attitudes towards Equal Opportunities and how you intend to fulfil those aims. It also covers your legal obligations.
Regarding the issues surrounding employment you will need to cover:
Recruitment (including advertising wording etc) and selection
Training, promotion, discipline and dismissal procedures
Your policies relating to victimisation, discrimination and harassment and how they are tackled within your disciplinary and grievance procedures
Identification of the person responsible at your company for both the policy and the implementation of these procedures
Show that you communicate the details of the policy to all staff members
Monitoring of all the above issues on an ongoing basis
Policy reviews and the implementation of any changes
Continuous consultation and communications with your workforce.
On the service delivery side, your policy should make a commitment to providing professional and appropriate services to all people
What Do You Do with the Policy?
All employers need to know you have an Equal Opportunities policy and need to be shown what is involved in the statements. Training should be given if necessary and all staff should know what the outcome will be for contravening any of the aims. It's extremely good practice to use this document as a benchmark for good business operations and all staff need to know it's there to protect them as well as offer guidelines for acceptable behaviour.
How Do I Put One Together?
You need to comply with legislation from several different Acts to ensure you get this right, so it's best to get some expert advice from Business Link or Equality Direct.
You might also like...