Props and Decor at Your Event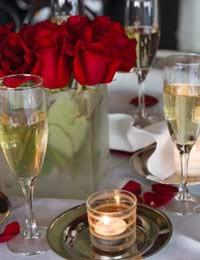 There are many events that can benefit from a little theming or decor. Something like that can turn a simple dinner for examples into something fun, more exciting and more memorable. These little touches can really make a difference, and certainly set you aside from other events companies, particularly if you're pitching for work against competitors
Finding props and decor
Clients may come to you with a brief to create a themed event for them and using props and decor is key in this situation. There are companies that do nothing but supply props for you under a 'dry hire' arrangement, which simply means you can order props to be delivered and unwrap and install them yourself. But there are also events companies that not only offer the props but also a team to instal and theme the event for you. You'll need to check and see which kind of company you're dealing with and what you would prefer
Dry hire will be cheaper than bringing in a theming company but make sure to check for hidden extras such as delivery charges. For decor it's much the same situation – there will be companies that offer draping, floral arrangements, lighting and table decorations – it's up to you to decide what level of involvement you want and pick your supplier accordingly
What kind of props?
Look at the venue you're using and be aware of the space you have. Make sure it fits not just width-ways, but height too! Most props firms will have images on a website you can look at – go through those and choose the ones you want, but if you want a full theme it might be easier to call them – they could have a suggested list that fits with it.
Check with the venue
Make sure the venue is right for your props and decor and check with the events team there. You may not be allowed certain types of lighting, for example, or things over a certain weight or height. Certainly look at the way you would need to affix drapes or wall hangings such as backdrops. Very few venues will want you pinning or staple-gunning into their walls and you may need to bring in frames to suspend from
Ask for images
When choosing props and decor, ask for images so that you can see what you're getting, but also check that the condition is good. Props companies will use the same items over and over again – ensure they're not too tatty
Creating your own
It might be that you are a whizz with your hands or know someone who is and fancy a go at making your own props. This makes great business sense as you can then hire them out repeatedly yourself. But be careful – paint and materials must be fire retardant and health & safety standards observed! You should also bear in mind that you will need somewhere to store these props. If you're looking at buying in fabric for draping and decor, ensure you get a good trade supplier and make sure you engage the services of experienced riggers. You will also need to account for the cost of setting up – including ladders etc.
You might also like...