Costs of Starting Up a Business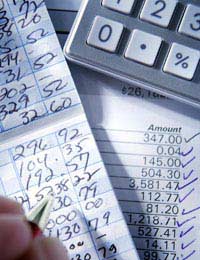 Before looking at launching into business, you will need to look very carefully at the startup costs. Not just for the initial setting up period, but to cover the early stages of running the business. Many, many businesses fail in the first year, and a lot of these because of poor forecasting. Not only will you need to look at investment to set up, but also to cover your first months or even years of trading.
What do You Need Money For?
Clever and careful planning will make a huge difference and putting together your business plan will help with this, so have a look at the section on this site that relates to that.
Until you sit down and go through the way the business will run and what you will require funding for, you might just as well pluck a figure out of the air when it comes to working out what start up costs you need. Will you need to invest in props for example, and if so, look at storage costs. Will you need offices, staff, vehicles. Look at costs for insurance, overhead such as power and office equipment and supplies. Be meticulous in your planning. Be realistic, or you'll get some way down the line and find you have run out of funds. Your business will fail.
Where does Investment Come From?
There are several places you could look to for investment for setting up costs. Unfortunately these days the bank is unlikely to be interested unless you have an account with them already for something else, whether it's business, mortgage, personal and so on. You will have to come up with an absolutely water tight business plan to convince them, plus probably investment from another quarter, either your own or from another source. You are far more likely to be find the funds yourself or pitching for money from private investors.
Venture capitalists are individuals or a company that has pooled fund to invest in companies, although they're more likely to invest in development rather than start up and will want shares in your company in return.
Private investors are very often people or groups that you already know. With both these types of investors you'll need to present a business plan and have clear ideas of the costs involved. Be sure of what you're prepared to give away – you can't change it once the deal is in place.
Grants and Funding
Another way of trying to gain investment for your business would be to look for grants and funding from the public sector. As an events business per se, qualifying for these might be difficult unless you fit certain criteria. This could be as an employer that offers training for staff, or perhaps you're a young entrepreneur. There are funding opportunities but you will need to research how to qualify carefully, and be aware of what you are asking for the investment for.
Raising the Money Yourself
Many people going into business will invest some of their own money. This is done often by using savings or raising capital against a home. Whatever your decision when it comes to raising the money, be very, very clear about the costs involved because you could stand to lose a lot if you calculate badly.
You might also like...