Is Business Experience Important?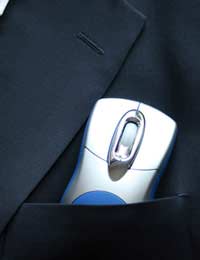 Launching any business is a hard and time-consuming task and doing it without relevant business experience can make it even harder. Do you have the right skills for the job?
Running events might seem like an easy thing to do, but it's more complicated than you might think. This article isn't designed of course to give you the background you need to launch your events business, but it can certainly highlight areas you need to consider.
Experience
Firstly you'll need to think about how you put events together. Many people who don't understand how the industry works come to it thinking it's going to be glamorous, a little bit like 'Absolutely Fabulous'! Nothing could be further from the truth. One of the biggest factors when putting together any event, whether it's a wedding, a conference or a party, is the details. You will find that there's very little glamour in constantly checking and re-checking details, and it's only really experience in the field that can ensure you know what to look for.
It's not just a case of putting together the components. It's about making sure they run smoothly whatever the event, and depending on what type, it's about checking issues like venue suitability, venue restrictions and access, power supply, timings, suppliers' insurance details, footfall and capacities, sound, light and vision, not to mention food quality, delivery, parking costs and transportation. Throw into that issues like staffing, staff meals, other expenses such as travel and you might start to get an idea of the volume of list-making involved!
Sourcing the Components
It's not just about you knowing what you're doing though. Without some experience and background, you'll find it hard to know what you're looking for when it comes to outsourcing the different aspects that make up your event. Whatever your chosen field, whether it's event catering, conference booking or theming and decoration, there are going to be bits of the whole arrangement side that you have to seek outside help for.
Knowing a good stock of suppliers or supplies and being sure of their quality and consistency can make the difference between delivering a great event and being asked back next year, to creating a disaster that will earn you a bad name. You'd be amazed how much people talk to each other. So make sure you check your suppliers, whether it's your stilt walkers or your caterers.
Clients
Without a background or experience in events it's going to be harder to generate sales. Both companies and individuals will be keen to see some previous experience and it's often hard to get a foot on the experience ladder with no relevant background.
If you are starting completely from scratch with no event management background, you will need to think about how you are going to counter this when raised by clients and think of ways to generate faith in what you propose to do.
Training and Courses
If you are dead set on starting an events business but have absolutely no experience then it's a very good idea to get some training. There are many event management courses these days, from university degrees in the subject to correspondence courses you can do in your spare time. Volunteering for work experience at established events companies before setting yours up would be a good idea, but failing that, if you have the revenue and investment, the next best thing would be to employ an experienced event manager to help you start up and show you how things work.
You might also like...