Corporate Manslaughter Act and Dangerous Activities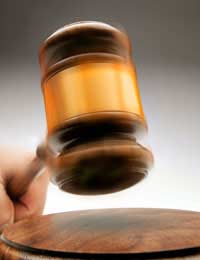 In 2007 there were changes made to the Corporate Manslaughter Act which has an affect on the events industry. Certainly those companies and suppliers that offer dangerous or extreme activities.
What is Corporate Manslaughter?
Corporate manslaughter is where a company or organisation is found to be guilty of causing a person's death. The difference between manslaughter and murder is intent – manslaughter can be accidental death due to negligence as opposed to murder which is pre-meditated. Manslaughter is causing death without intending to cause it.
How does this affect the events industry?
Under the new legislation, an organisation can be found guilty of corporate manslaughter if the way in which any of the their activities are managed or prepared by the senior managers causes a person's death and therefore amounts to a gross breach of a relevant duty of care.
In a nutshell, this means if an events company offers something that causes a guest's or client's death inadvertently, due to bad or careless planning, they can be found guilty of corporate manslaughter.
What is defined by 'senior manager'?
Anyone in the business who plays a significant part in the planning of the event, making decisions about how the activities are organised, or parts of the activities. Or the actual person running the day or managing those activities. Basically this affects, broadly-speaking, most event managers as they will generally be directly responsible for booking the supplier or subcontractors offering the activities, and highly possibly be there to manage the activity on the day or days. Basically, it leaves everyone in the industry who organises events vulnerable.
What is meant by a 'duty of care' and 'breach of duty'?
Anyone managing activities for other people has a duty of care to their clients. Not just to ensure that the event is what they want to do or that it's suitable for their group, but to ensure, as far as is possible, their safety. A breach of duty of that care is when the organisation fails to reach the standards expected to ensure that safety in the given circumstances. So if you sent a group of people out on quad bikes but failed to check safety belts and helmets, and a client came off and broke their neck, it would be your neck on the line.
What kind of activities are affected?
This is a bit of a hazy area, as a client could obviously trip and fall down some stairs, breaking their neck, and if you weren't taking due care, this could fall under the jurisdiction. This is unlikely though, and most heavily affected are activities such as quad biking, rafting, kayaking, ballooning etc. All those kind of events where obvious danger lurks. But it's as well for all event organisers to bear in mind the responsibility of adhering to the Corporate Manslaughter Act at all times, as simply failing to ensure a venue has accounted for a severe food allergy, can cause death. Be alert!
Not your fault?
Naturally, it's impossible to account for human nature and there will always be those that wait until they're on top of the roller coaster before standing upright. You can't account for them, and accidents will still happen. Just make sure it's not your fault, that you have checked and double checked every safety aspect of your event. Insurance policies and signed waivers by the client will no longer hold sway in court. The facts are very clear – if there is negligence or a breach of duty of care, the organisation is liable. The only way to be safe is to check and check again.
You might also like...