Effective PR in the Events Business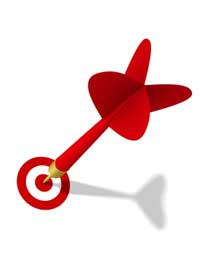 There are many ways to create new business including direct sales, trade shows and advertising. Another way to generate interest in your company is through effective PR.
PR is one of those seemingly unquantifiable services that mystifies most people but it's really simple if you break it down. It takes time and application if you want to affect your own successful PR but it can be done.
What do you need to achieve?
Firstly, it's best to look at what you need to achieve from your PR. PR itself isn't an ideal way to generate direct sales, for example, because it can be hard to quantify. But it is ideal for bringing your company, product or services into the spotlight and is particularly good if you can maintain a presence.
Have you perhaps got a new product to launch? Or a story that is of interest within your industry? Perhaps you have put on a particularly interesting event, or put something together for a celebrity. All these are good reasons for shouting about what you do. And although looking for direct sales from PR is unrealistic, you will find that if people know your name, if there is brand recognition, they will be more inclined to call you up. Particularly if what they read is relevant to them or the service they desire.
How to get the right PR?
PR works by you finding the right person within the relevant media and telling them something interesting about what you're doing or what you've done. If they agree, and find you just as interesting as you think you are yourself, you can hope for some coverage within that particular media. You don't pay for it like advertising, all it will cost you is the time and effort to make it happen.
Make no mistake though, it can take a lot of time and effort, certainly at the start. The thing with PR is that it's about contacts. Contacts are something that you can build with time and application, and initially, unless you have someone on board who is well-connected in the media, it will take your time calling people, getting to know them and building relationships.
Initially also you'll need to put in the hours to find the right publications and depending on what you do or offer in terms of products or services, that could be a huge, huge range. For example, if you're a catering company or wedding planner, you don't just want to appeal to the corporate event bookers. Every person that reads every single lifestyle publication in the country could be interested in your services. So be realistic. Hone your research, perhaps by areas, or sectors. Otherwise you'll end up with a completely overwhelming task!
Press releases
These are the missives that shout about what you do, or the story you're hoping for coverage on. They need to be well-written (you're dealing with journalists who will lose interest in badly spelled or typo-ridden releases) and interested. Short, sharp and to the point, covering the basic story, some information about your company and the option for editors to take up further information or images. There are sites online that offer advice about writing good press releases
Call round
Once you've sent out the information, it's a really good idea to follow it up with a phone call, whether it's been sent by email or post. This ensures not only safe receipt but gives you a chance to offer more information and build that all-important relationship
Other things to consider
Press events or 'media schmoozing' is not to be sniffed at. Courting the press to gain coverage for your business is a clever move so think about some kind of activity you could offer that they will enjoy perhaps. Also consider offering reviews or competitions. This is another sound way of generating coverage
PR agencies
It might be that you think your efforts are better spent doing the job that chatting up journos. There are literally thousands of PR agencies you can call upon. Pick ones that know your sector and get at least three quotes, including what the agency can offer as well as the overall cost.
You might also like...