Using Client Testimonials for Sales and Marketing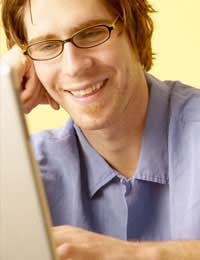 Once you've got your events business up and running, you may very well be the best at what you do and have total confidence in that, but how do other potential customers know that? They might have come across you via a search on the internet, perhaps you're listed on a trade site, or perhaps you've met them when you're exhibiting at a trade event. But unless your potential customer has actual proof of your amazing abilities, they really just have to take your word for it that you have them!
Ways to Promote Your Business Using Previous Examples
You will need a website and company literature, and using images of events you have previously handled will help to generate a confidence in your abilities. If you have a history of running good events already, then your potential clients will feel more comfortable.
Check with your existing satisfied customers to see if you can use evidence of the work you've done for them to promote your business. This can be images on your website or on your company literature, but it could also be by way of a testimonial
Getting and Using Client Testimonials
Firstly, you need to do a good job. That might sound obvious, but if you don't have a happy client, you really shouldn't ask them for a testimonial. Testimonials are from clients who are pleased to give you a vote of confidence, so ensure you ask the right clients!
As with all businesses, feedback is important so it's as well to ask for this as a matter of course from your clients. After all, if you don't know what they thought, how can you develop and fine-tune your product? From the feedback you'll be able to ascertain whether you would be able to ask your client for a testimonial – or it could be that you include that in your feedback process
However it comes to you, it's vital that you then check with your client before using their words. Whether it's your website or any printed matter, it's your legal responsibility to ensure they are aware their words are going to be used, and how.
You will need to check too and ask if it's OK to credit them by name, and how they want to appear. Some people will object to their names being used but are happy for the company name to be cited for example. And very important – if you're going to use their logo you absolutely must check that you're allowed. Many large corporations have a central marketing team who govern this kind of publicity so make sure you're clear about it. They will sometimes even have a specific logo style they want you to use.
The key here is to check and double check before using a testimonial to promote your business. Mostly happy clients will not object and be very happy to support you. But the last thing you want to do is upset one of them by not running it past them first... a very quick way to ruin a good working relationship!
You might also like...