Encouraging Sales & New Enquiries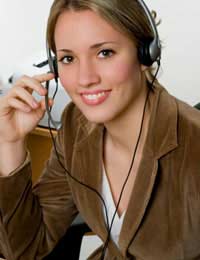 There is little point having a fantastic company if you have no clients! Unless you are starting completely from scratch, you may well have started up a company with a small roster of clients, or a list of contacts from a previous position, but for the company to prevail and grow you'll need to increase and develop your client list.
Encouraging sales is a skilled and multi-faceted part of your business, with the options ranging from marketing tools such as your literature and website, through to direct calls and email marketing.
The Old Fashioned Way
Nothing beats picking up the phone for the first port of call. Whether it's an existing contact or a potential new client, if you can get through to them to talk, and do it well, the impact is far better than sending any amount of emails or letters and brochures, which are impersonal and easy to ignore.
Getting through to the right person is the key factor here. It's no use spending hours on the phone having a lovely chat with someone and telling them all about your business if they are not qualified to make a decision. Getting past the 'gatekeeper' is a skill all of its own. Make sure you try every time to talk to the one who signs off the budget!
Hiring Sales People
Most small business owners will do sales themselves. Being the entrepreneurial type of people that they are, largely means they're able to talk to other business associates easily and of course will understand their own company's direction and motivation better than anyone else. But eventually some other sales support will always help to grow the business faster, and having the products ready for someone else to present with confidence is a big part of it.
Training to Do Sales
If you would rather keep the sales side in house, there are sales training courses available which are well worth looking at. These courses will teach you how to get through to the right person on the phone, how to read different personalities and how to react to objections. A sales course is infallible if you want to generate new sales yourself – unless you already have experience in this field of course.
Get in Front of the Clients
Face to face meetings are where the best sales are done. Assuming you are a likeable character, a lot of sales is done based on your personality and a friendly meeting, where you react to and understand your client well, is the absolutely best way to operate. There are many techniques for those with less confidence but always, wherever possible, request a meeting.
Electronic Sales
Your website will generate new enquiries and help in promoting your business. How effective this is, will depend on your Search Engine Optimising (SEO) and the design of your site. As far as the SEO goes, unless you know about this stuff, get in an expert. But for the site design, some simple opportunities will help make you more contactable. Make sure your number is on display, and your contact details easy to find. If you have enquiry forms, keep them simple and always offer an email address as an alternative. Some people like forms, some really don't.
Handling New Enquiries
Keeping a record of all your sales activity is important of course but so is keeping track of your new enquiries. It's a good idea to develop some kind of filing and numbering system so you can refer to enquiries with ease. Make sure you keep a record of any communications so that anyone can pick up the details and see where you are with an account.
Old Contacts
Don't consign past clients to the dusty archives! Call them periodically and keep in touch. You'll be amazed how many times this pays off.
You might also like...