New Business Support Schemes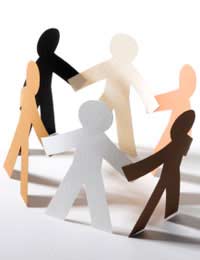 Starting up your events business can be a daunting prospect and one of the things new business owners find is the huge difference between working for someone else and actually running a business.
Helping you to pick through the minefield of setting up there are business support schemes and services that can help you get through the paperwork, through all staff and employment issues, payroll and finance and of course health and safety and your legal requirements.
Start Up Advice
Firstly, go and get some good advice. When setting out, it's good to talk to your bank manager and definitely an accountant, and also useful is anyone else you know who has an events business – if they're not the competition of course! But you will also find that there are local business advice centres or groups that can help you with your business start up, plus see you through any growth or development as time passes.
A really good place to start for this is Business Link. This is a UK-wide agency with local advisors and it exists specifically to support business owners. Check the website to find out about setting up an appointment.
Support for Age Groups
It's unlikely you'll find advice that is sector-specific but there are different agencies that deal with different age groups. For example the over-50s age group are supported by 'Prime' and those under 30 and over 16 can get both advice and possibly even funding from The Princes Trust.
Trade Shows
As part of many trade shows and exhibitions in the events trade, such as those at Olympia or the NEC in Birmingham there are often opportunities to seek out options for business support services, particularly when it comes to IT or financial support. There are also road shows for certain sectors and seminars or workshops relating to important aspects of running events at these shows so make the most of them and get around to see as much as possible.
Regional, Local and Rural Support
In your area there will be business support agencies too, such as SEEDA in the South East. These agencies offer support on many levels, from advice to networking, to ambassadors programs with mentors that can advise and assist with your business development. Again, Business Link can advise on this or possibly your local authority might have some ideas.
Financial Support
It goes without saying you will need some finance to set up and run your business so get some good advice and support on this too. Start with the bank – a lot of banks have business start up specialists who can give you good advice – and your accountant will probably be helpful too.
Carbon Footprint or Carbon Neutral?
It's a hot topic and can affect how your business is run, but many companies are choosing to have green issues very much part of the way they operate. For event companies, the opportunities could be that you offer carbon neutral events, or that you run a 'green' office. Whatever your aim, you will need an expert environmentalist consultant to come and advise you on the best way to work on this and maintain it.
You might also like...