Putting Together a Business Plan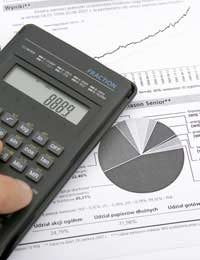 It's vital to have a well planned, working business plan when setting up any business, and an events business is absolutely no different. Business plans can be basic outlines showing ideas and forecasts but more detailed plans will cover the business, its objectives and strategies, strengths and weaknesses, the market you're planning to operate in and of course financial planning and forecasting. It depends whether you're a 'back of the napkin' planner or someone more detailed!
The business plan is enormously important for several reasons. It might be that you're planning to seek investment for the business, or it could help simply to ensure careful planning ahead. Whatever it is, the business plan is a very useful tool to set boundaries and measure progress, helping you focus your development efforts and enable you to spot problems and pitfalls before they arise. It also helps you structure the financial side
Who Will See It?
This depends on what you want to use it for. Business plans are often thought of as the tool for securing funding and investment and this is certainly true. No potential backer will look twice at a business without some kind of plan. But it's also useful to have in house for the above reasons, or to show the bank, or even if you're planning on joining up with a partner or partners as this means you set in stone the goals and objectives for the business together. Then there are no arguments down the line, you would hope! The plan is something that should be kept live and updated regularly to ensure tight control over the aims, objectives and plans.
What Should be in the Business Plan?
Firstly an overview of the business and what it does, followed by marketing and sales strategy. Breakdown of staff, operations and facilities, and of course, the hard bit, financial forecasting. What you put in it will guide your business and help you have a grasp of where you're going and what you're doing. But think too about what you plan to use it for, other than your own reference. If you're looking for grant money for example, check the provisos of the funding allocation. If you're going to the bank, be very, very accurate with your figures and forecasting. Above all, present it well. Keep the waffle down, present it nicely typed and printed without errors and avoid jargon. Get at least two others to read and comment as it's easy to get bogged down in the detail and lose sight of whether it all makes sense as a whole.
It Sounds Quite Complicated…
Putting together a business plan does take some focus, definitely. But there is a lot of help to be found. Your bank will often have a business plan template so ask them perhaps – although be aware these will often be heavily focused on figures and forecasting. But Business Link exists in the UK to support businesses and the Business Link website has many tips on how to put a business plan together.
Is There a Shortcut?
Well, not really. You need to input all the information which means thinking about it carefully yourself. However, there are business plan software programmes available which make inputting the information a lot easier if that helps. These programmes are also useful for updating information. You should stay in touch with your business plan.
You might also like...