Researching Event Trends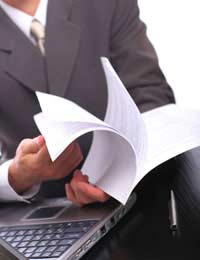 With all industries, and assuming you want to stay one step ahead of the pack, it's vital to keep an eye on what's happening in the market.
With events, and depending on what kind of events you offer, the best way to do this is to engage in some market research, looking at business trends or the way events are being held, in order to at least ensure that what you are offering is contemporary and desirable. This is true even for 'retro' events. The market for the particular era or style you're offering will still be reflected in the current climate – one year there could be a huge drive for Victorian Christmas parties for example, the following year it's the Nativity theme that is popular. It doesn't have to be new to be newly popular.
Trade Press
A good place to keep in touch with event trends is through the trade press. This means those publications that relate directly to the kind of events you offer. Wedding magazines perhaps or those that address corporate events and meetings… perhaps you offer something very specific like historical re-enactment days! Whatever your chosen field, there will be magazines and websites dedicated solely to this area and it's very good practice to regularly read these and take on board new trends and changes.
Financial Trends
It's also key for you to identify what is happening with event spends. There will be changes depending on the economic climate as to how people and companies spend their money. Look at where people are cutting back and try to focus your business on those areas that still engender a better cut of the budget.
Exhibitions and Trade Shows
There will definitely be trade shows and exhibitions relating to your particular events and you should always go to those, even if you're not exhibiting. Make sure you get round to see the other stands to see what the competition is up to and talk to those exhibitors that could potentially be suppliers to see if you can elicit information on what they're being asked to do that's new and different.
Check Out The Competition
It's always a good policy to keep an eye on the competition to see what new ideas are springing up. 'Keep your friends close, but your enemies closer' is the saying, and this will help you to keep abreast of new trends, or to potentially improve on them if you see the opportunity.
Ask Clients for Feedback
Something that will help you be a trend-setter rather than follower is knowing where to take events and what improvements will help to develop them. The best thing you can do is to ask your clients. It doesn't have to be a big feedback form, it can be a simple chat on the phone or over a coffee after the event. But it's good practice to get feedback for all sorts of reasons.
Talk To Venues About Other Events They're Holding
It might be that venues are seeing a change in the way events are operating and as they see event after event run by different companies there is a good chance they can offer some input too. They may be able to offer suggestions to improve on something you do, or even to point out that things aren't done like that any more! Whatever it is, it's worth asking them.
Popular Culture
Finally, keep your eyes peeled. Your events, to be cutting edge and contemporary, will need to reflect the market and the times that we live in. Read the papers, watch the news and keep abreast of popular culture to ensure you know what's hot and what's not.
You might also like...