Types of Events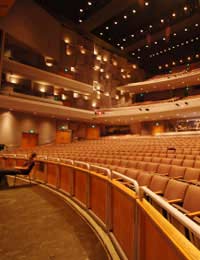 By now you will probably already know what kind of events you are planning to offer. Unless you're planning to launch into the events industry without any previous experience, which realistically is probably not a particularly wise choice! But there are many types of events within each sector and definitely a fair amount of crossover.
Private Events
With private events you'll most likely find that the biggest part of your business would be weddings. Whether you're the event planner, the marquee hire company or event catering you'll definitely find this to be the case.
Other private events can be celebratory gatherings – parties, christenings, bar mitzvahs – anything where people have a get-together. Hen and stag parties too of course.
And there will be the more unusual requests, for graduation gatherings, private dinner parties or perhaps even funerals and wakes. It's key when working with private events to bear in mind the personal nature of these things.
Corporate Events
Working in the corporate field, events tend to fall into a few clear-cut categories too. For example, and fairly commonplace, you'll find that a lot of companies tend to hold conferences or board meetings. Venue finding for this kind of event is a particular service that some companies offer, having a large database of different venues to select from.
Many companies will want team building events to create or maintain good working relationships, and hospitality is something that corporates will often offer to their clients to build good working relationships there too – a day at the races for example.
Some events companies choose to specialise in particular event fields, such as management training seminars or health and safety training. This might be something that delegates are required to attend frequently and it's important to ensure you deliver the right message.
Charity Events
Some companies specialise in holding charity events or supporting a particular charity. This can often mean negotiating reduced or free services and venues for the events and will often rely on good contacts, and bare faced cheek! Obviously the more money that is spent on a charity event, the less the charity benefits.
Crossover Events
Whether it's corporate, private or charity events you're running there are areas of crossover that apply to all, and you'll find that flexibility is key here. For example you might organise a fabulous conference for a client and they're so impressed they ask you to handle their daughter's wedding. You have to decide early on how you'll handle this kind of approach.
But classic crossover areas are finding venues, catering, any kind of lighting, staging or AV production, all entertainment and suppliers companies and themed events. They can all be applied to every field, so for example if you run an agency offering stilt walkers and jugglers for events you're going to end up working in all disciplines.
Public Events
As an event organiser you may well fall into the category of promoter too. For example you might put together an annual festival taking on the licensing, booking of bands, promotion of the event and selling of tickets as well as actually running the show.
You might also like...