Understanding Clients' Motivation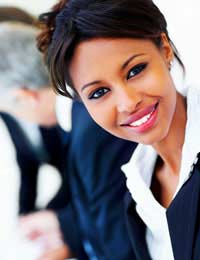 Running events is an empathic job sometimes. Dependent on whether you're offering private or corporate events, you're still dealing with people's expectations and more often than not, running something that takes them out of their ordinary day to day activities and presenting them with something unusual to do. Whether it's a wedding, the company Christmas party, a conference or a team building activity.
Clients' expectations and motivation can vary enormously from job to job. It's probably true to say that as far as people management goes, private events tend to be more time-costly in terms of client management. The simple fact for this is that you're dealing with peoples' own money rather than a departmental or company budget. It's someone's own hard-earned cash and of course they are keen to ensure it's spent well. So weddings for example will often require much more client communication than organising the company hospitality day out perhaps. The up-side of this close communication is extreme job satisfaction and the building of close working relationships – it's just good to be aware of these things to ensure you're choosing the right path.
Reason For The Event
The first thing you'll need to know about your client to understand their motivation is the reason for the event. And this will help you to understand their expectations too. It might be that you're dealing with a departmental head who is required on a monthly basis to organise a team event away from the office. Expectations here can vary depending on the attitude of the client – perhaps they're bored with organising it, perhaps stimulated by a day away that helps generate commitment within the team. Whatever their attitude, there is a reason behind the event and you need to connect with that.
Weddings and private events are obviously there for a clear-cut reason but it will help you relate to your client if you dig about a bit and find out what the background for the event is and the type of people involved.
Managing and Outlining Expectations
You will find time and time again that clients' expectations can be unrealistic and it's your job to manage this. Mostly it will be a budget issue – they will have little idea of what things cost and expect a lot for a little money!
It's important from the outset that you make it clear to your client what they can expect – not just in financial terms but in terms of what they can pack into a day, for example, or what kind of effect certain activities will have on the way the event runs and is received.
Ultimate Goal
To understand motivations, you'll need also to understand what the client needs to achieve from the event. Private events tend to be clear cut here again, but look at your corporate client. It's all very well saying they need a conference in Blackpool over a three day period, but what do the delegates need to come away with? Is it team building? What is the purpose of the activity – just to improve cohesion in the team or to bring satellite offices together for the first time?
Find out as much as you can about the ultimate goal and you have a better chance of delivering the right response.
You might also like...