Using Suppliers or Own Products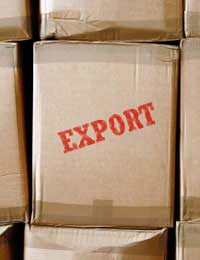 With all types of events the brief will involve either some kind of product or service, delivered to the client by you. Whether you choose to deliver your own products or services, or use suppliers, or a combination of both, will shape how you present your events, and what kind of margins you make on certain jobs.
What Do We Mean By Suppliers?
Using suppliers is how a lot of event management companies operate, choosing to facilitate the job but engage specialists from each relevant field – whether they're caterers or marquee companies, or lighting or staging etc. For companies and jobs like this, this is clearly the best way to operate, as trying to offer all these things together would necessitate a enormous company with vast premises, not to mention the initial outlay.
Suppliers are those companies that do exactly what it sounds like – they supply the product or service you need each time, for a fee of course.
But many companies will try to offer at least part of the event components themselves because of course each time you use someone else's products or services, you're paying for them, whereas if you hold these things in house, once they've been hired out or booked a couple of times, any initial investment in time or money has been covered and from there, apart from any storage, delivery costs or repair, it's pure profit each time they're booked.
Developing Your Own Products Or Services
Having your own products is a fairly simple process. It means researching the right products, buying them from a reputable source, and knowing their worth and how to use them. Experience in this situation is important – it might seem like an exciting idea to have a lighting company for example, but it's incredibly complex and starting without any knowledge is going to be very difficult.
Offering services is also a bit like this. Take for example a company that offers team building options. Creating the programme to run smoothly, facilitating the teams on the day, understanding how to manage people and create excellent events that deliver what is required comes only with experience.
Benefits Of Doing Things 'In-House'
The two main reasons for doing things in house, as you can probably guess, are to increase your profit margins and to ensure quality control. Working with suppliers will mean that by the time you've paid them and then presented the cost to the client, it might make your fees higher than if the client went to the supplier direct. In this case it's important to negotiate better rates, or commission structures, with the suppliers, so that you can all present at the same rate. But no commission structure is ever going to give you the same kind of return as doing it yourself.
Benefits Of Using Suppliers
The obvious one here is getting someone else to do the work! If you are very busy, or perhaps offer a large volume of the same kind of event, it might be that it's far easier on your resources to simply sub-contract the work out each time. Using suppliers who are specialists usually means you get greater choices too – for example if you have chair covers and sashes in your stores but you offer lots of other products too, the chances are you won't have millions of them, or many different colour combinations. Go to a company that does nothing but chair covers and the choice will be much, much greater.
You might also like...