Where Will The Business Be Based?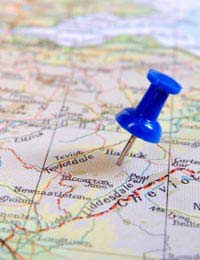 They say it's all about location, location, location! Setting up a business is no different. Getting the right business premises to operate from can make a big difference and what and where you choose to operate from will have an important bearing on how the business operates.
Type of Premises
An events business is unlikely to need a shop front so retail units are inappropriate unless you're a specialist. For example a company that specialises in private party planning could feasibly have a shop front offering party supplies – e.g. balloons, decorations etc. But largely events are planned behind the scenes so this is unnecessary. But perhaps you might be planning to go into the theming or production business and will need a place to house props and décor or lighting and rigging. Look at what you're going to need in terms of floor space.
Geographical Location
Look at your chosen area. Are you planning to work locally or will you be looking to have your business outside of your local region? It's important to think about how your clients evaluate you as well as how you place yourself, and this includes your location. Are you pitching for certain clients from a particular area? In which case you need to think about whether you're placed efficiently to serve this – whether it refers to the town you're located in, or even the correct country. How easily accessible are the jobs or accounts going to be that you're pitching for? Also consider how you will present yourself based on your location.
If you're planning to commute every day to the office, look and see what kind of journey you're looking at every day. As a business owner you're definitely going to be doing long days, so make sure you're not adding even more to that by setting yourself up for a hideous or time-consuming journey twice a day, every day!
Costs
Think also about the costs involved in your premises. Having an office in London, for example, is going to cost considerably more than somewhere in the Home Counties for example. It's not just about rent either, but business rates, parking, even congestion charges can affect the financial validity of your chosen location.
Accessibility and Motorway Links
Some events companies will have a large store of props. It goes without saying of course that your premises will need to house these. But think also about the surrounding area. Can you get in and out easily? What's the traffic congestion like? Are you near motorway links to ensure smooth access to other parts of the country?
Working from Home
This is often how small businesses start up and can be a viable option, keeping overheads down in those crucial early stages and of course it's great for parents who need to be close to home. But there are many other factors to think about. It can take over your life, making it hard to switch off and stop working; it is hard to expand to include other staff unless you have a big home; and it can look a bit 'cottage industry' to your clients.
Wherever you choose, make sure you do your homework as getting the wrong location can make a huge difference to the business and can often make or break it.
You might also like...